For most people, a home is their single largest asset. So when you decide to sell your property, it's very important to choose an Agent that can help you obtain the best price possible for your investment. With our exceptional resources and overall network, together with Coldwell Banker's distinctive brand recognition, we are able to extensively market your property in an effort to get you the best result possible. With that in mind, the following are just a few factors to consider that can help you achieve your overall goals:

The Art of Home Pricing. One of the most important steps in listing a property for sale is pricing strategy. The majority of showings on a new listing occur when the house is first placed on the market and we will arrange for active, qualified buyers to see your home when it is newly listed. However, once this group has seen the property, showing activity decreases to only those buyers new to the market. Therefore, it's important to position your home at the best price during its first market exposure, a subject we can discuss in further detail when we meet;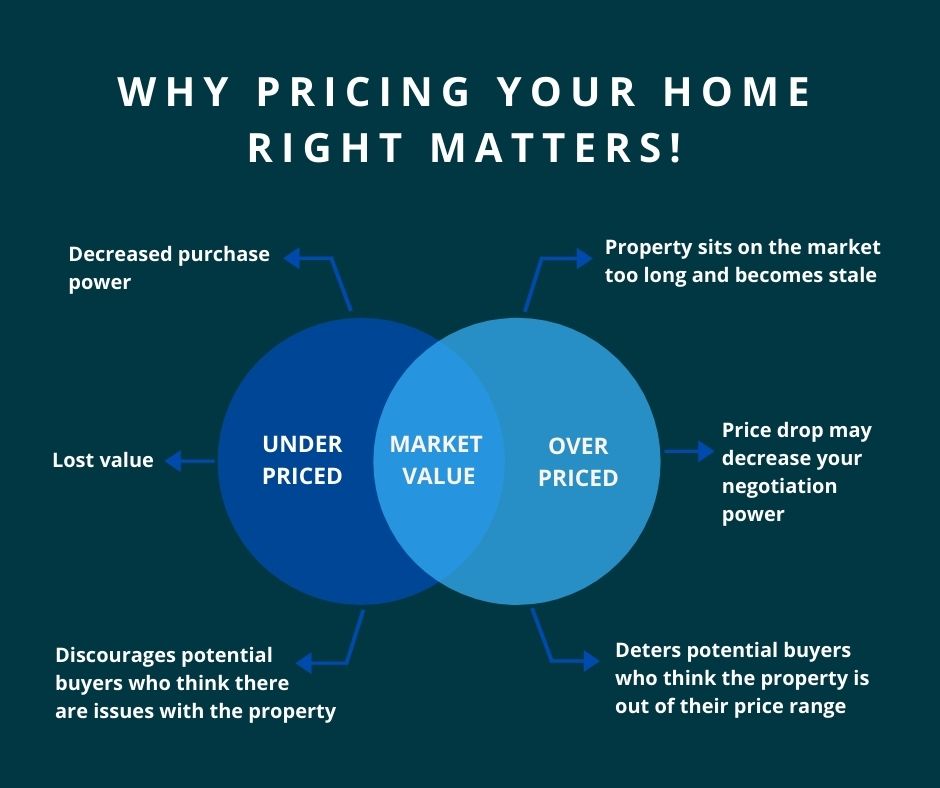 Creating Demand – A Strategic Marketing Approach. Our goal is to create the kind of demand for your property that ideally attracts multiple buyers and gets you the best outcome. That requires a careful mix of strategies, including, among other things: (1) preparing the property for a marketing launch; (2) introduction of the property to the brokerage community and the public; (3) intensive local and national networking; and (4) exclusive online exposure (including the use of multiple social media platforms and video). We will draw on these strategies, and others, to create a custom property marketing plan designed to get you optimum results. Then we will orchestrate every detail to ensure a successful close;
Attracting Buyers – A Multi-Channel Approach. Though home buyers may use several information sources in their search process, they are most likely to find the home they purchase through a real estate sales professional and the Internet. In addition, while home buyers once searched the newspaper for properties, according to the National Association of REALTORS® Research Group "97 percent of all homebuyers used the internet in their home search." Furthermore, they don't necessarily stop at one or two websites, they explore a whole range of online real estate destinations. To get your property extensive exposure and attract multiple competitive buyers, we will make sure your home is seen on all the key sites including our company website which attracts thousands of unique visitors every month from local, national and international locations;
Put Our Network to Work for You. Our professionalism, combined with unparalleled marketing strategies and extensive connections throughout the region, means that your property will receive maximum exposure in one of the most competitive markets in the world;
The Power of Coldwell Banker. Thousands of home sellers have learned that Coldwell Banker surrounds its clients in a total experience unmatched anywhere and we are committed to enhancing that signature experience;
The Coldwell Banker Name Connects with Buyers Everywhere. The Coldwell Banker name brings buyers to your door and the company constantly invests in extensive advertising year over year to keep the Coldwell Banker name top-of-mind and we will leverage that power, as well as our own domestic and international network and vast experience, to get you the most rewarding results;
Worldwide Connections. Many real estate transactions involve corporate relocations and through our brokerage we have a number of ways to expose your property to this huge pipeline of relocating buyers; and
International Exposure. To bring your property to the attention of international buyers, Coldwell Banker maintains relationships with a collection of the finest luxury real estate brokers in the world.
Since every scenario is different, this is just a summary of what we can do for you throughout the listing process and the services that we can provide. See TESTIMONIALS. To discuss your situation in greater detail, or to request copies of our SELLER'S GUIDE - THINGS TO CONSIDER WHEN SELLING YOUR HOUSE, please feel free to contact us.